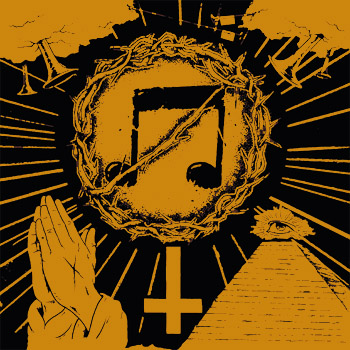 The TLAL comp has been a huge excitement and a great labor of love for me through its two iterations. My initial thinking was to do a serious of three EPs that I was super hyped on over a period of time, and there would be #1 the bronze EP, two the silver EP, and last the gold EP. Well I put together the first one and focused on grindcore. The second I focused on powerviolence and accidentally asked too many of my favorite bands and made it an LP.
Getting back to the series as I had seen it the gold EP is coming together. Due to things I'm seeing in the world under our new president, the fire and completely unwarranted hatred of people towards the Oakland fire victims, and the rise of certain anonymous extreme political groups, there is more of a need for angry voices to be heard. The gold EP I wanted to continue to both focus and give voice to women, non-binary, queer, people of color, etc AND show some of my favorite heavy bands in the same breath.
I'm excited to announce and post some music of the first confirmed bands:
Nosebleed

Claw

Memory Loss

Rare Form

Lowhangers

Oxidant

I have a few more bands waiting to be confirmed but I'm beyond excited for the bands I have confirmed and have coming up. This will be an amazing third and final TLAL comp.
Comments
comments