Newly out:
TLAL137 – Hummingbird Of Death – Forbidden Techniques LP

Newest release from these Boise fastcore freaks.
TLAL138 – WVRM – Can You Hear The Wind Howl 7″

SC grinder's crushing Kurt Ballou recording session
TLAL139 – Marx Bros / TRAVØLTA – split LP

Members of Seein Red/Larm pair up with Chris Dodge of Spazz in MxB and Travolta is crushing Belgian fast hc.
TLAL141 – Gasp – Sore For Days cassette

OG demo reissue, almost sold out. Stay tuned.
TLAL142 – Sidetracked – Impediment cassette

Lightning quick fifteen songs of fastcore in two minutes or so.
TLAL143 – ACxDC / Goolagoon – split 7″

West Coast grindviolence meets East Coast hc punkviolence
TLAL145 – Six Brew Bantha – Blight LP/cassette

Best grindcore you'll hear all year
TLAL144 – Depraved – s/t EP

Cali PV
TLAL150 – V/A – To Live A Lie III 7″

Last in the comp series. Best? You be the judge.
Out Very Soon:
TLAL140 – Realize – Demo LP
– FFO GODFLESH, SKINNY PUPPY, and FRONT LINE ASSEMBLY, all music by Kyle of SEX PRISONER
TLAL147 – Regional Justice Center
– World Of Inconvenience LP/cassette – raging Cali pv
TLAL148 – Bruised Ego – Roman Numeral One LP/cassette
– ripping Baltimore HELLNATION worship
TLAL149 – God's America – The Undeserving cassette
– noisy Vegas hc punk
TLAL151 – Failure – s/t 7″
– Italian powerviolence
TLAL152 – Escuela / Reeking Cross – split cassette
– super popular split between Ithica and Baltimore grinders
The cassette treatment: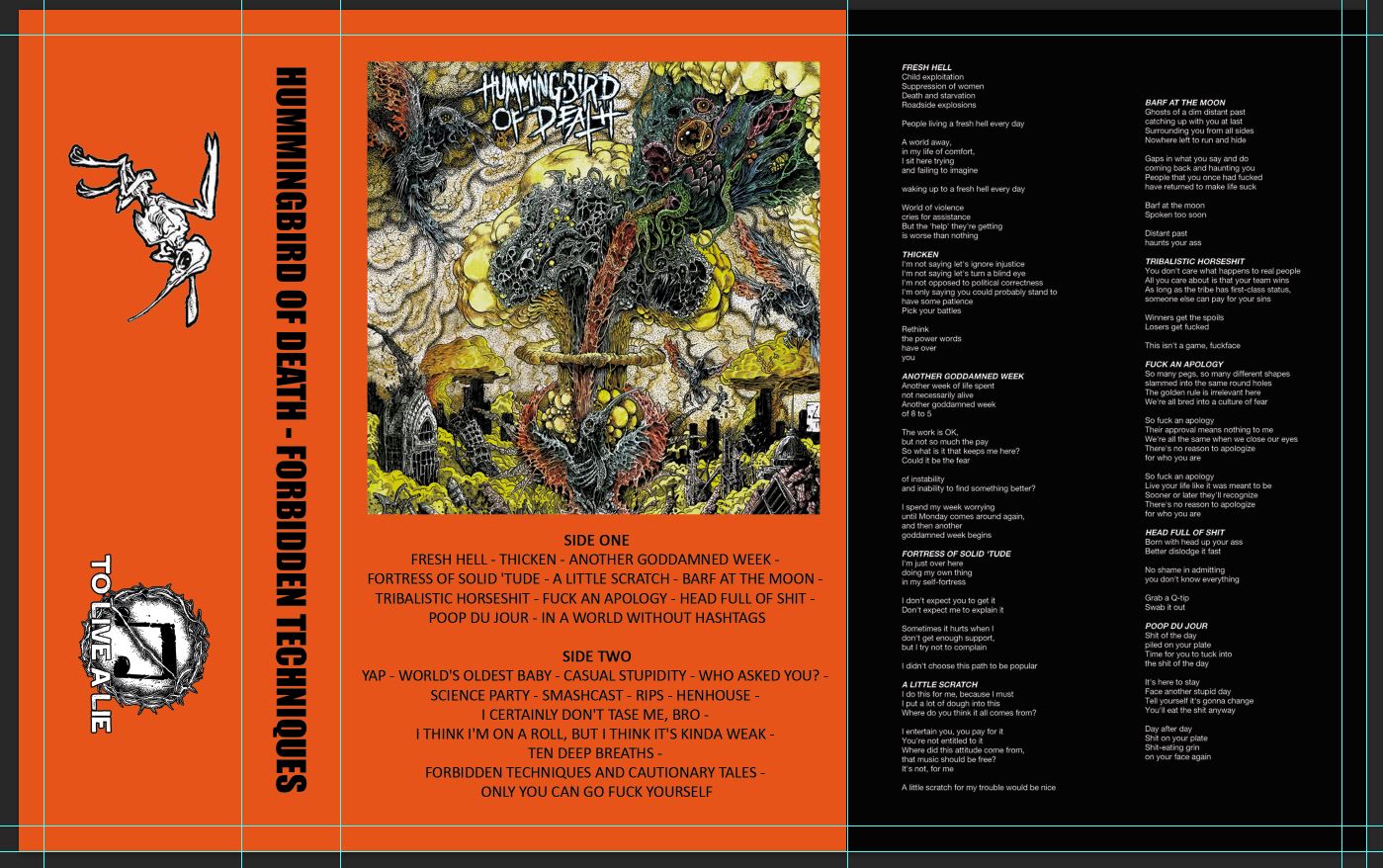 Comments
comments