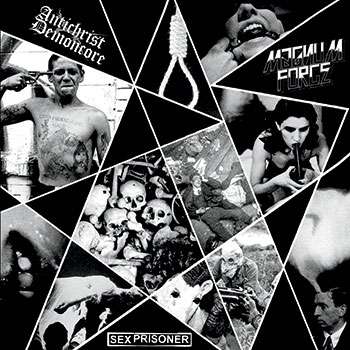 To Live A Lie Records is proud to announce the most exciting grindcore/powerviolence record to come out in 2013. This split pairs LA's ANTI CHRIST DEMON-CORE (ACxDC for short), Phoenix's MAGNUM FORCE, and Tuscon's SEX PRISONER for one unholy blasterpiece. Each band provide their best material to date. The record sports a gorgeous b-side etching and with just six hundred copies of the first press, it is not expected to be around for very long.
In anticipation of getting slammed I'm not going to post a link to the store, you know where it is!
For people who don't do vinyl (note the record comes with a download code so don't do this if you're getting the vinyl) you can buy the digital version of the record:
Keep an eye out for The Kill's new LP dropping next in a few weeks!
Comments
comments