So TLAL tried to take a year long break with the release of TLAL Volume II which was supposed to get pressed at the end of 2012 but it looks like it won't be in hand until early 2014. The break ended up being a say no to all releases past TLAL100 for all of 2013. It was rough, I said no to some gems. I also very meticulously started planning what 2014 might look like in a perfect situation and have my next year of releases totally packed.
Here is the amazing mega-posting of what is planned. Most of this is in the writing phases for bands so there may be some format/title changes.
TLAL101 – Cave State – Self Titled 7″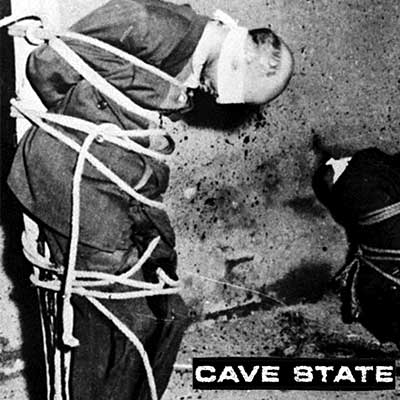 Cave State feature ex-Hoy Pinoy staff and put out a much talked about demo in 2013. Lots of buzz around them but listen in and see why, they come to the table with a scathing freshman vinyl release that is both well produced and raw as hell. Reminds me a lot of the Get Destroyed and Sex Prisoner EPs.
TLAL103 – Chest Pain – Weltschmerz LP
Austin Texans bring some more innovate powerviolence. Hailing the skull this time.
TLAL103 – Fistula – Vermin Prolificus LP
Throwing everyone for a loop, TLAL will be releasing its first sludge/doom jam with Boston's Fistula. Fistula has been active for almost a dozen years and are a perfect mix of sludge and hardcore, slow and fast. The song above is from a previous release.
TLAL104 – Rabid Pigs – Spoiled Heat LP
TLAL is proud to bring you Rabid Pigs. Originally introduced via the netlabel, and soon to be on the TLAL Vol II comp, I feel this band is an underground rager that is going to drop a huge sounding LP. Pissed, straight edge, USHC inspired hardcore/powerviolence. These guys could be Coke Bust's evil cousin.
TLAL105 – Water Torture – TBA LP
You have hopefully heard of WT before, having released a slew of EPs and tapes. Two bass playing powerviolence assault from NY… I can't wait to see what they drop on a full length. I'm sure there will some noise element to the release.
TLAL106 – Sidetracked – Hired Gun LP
Jacy Tichy and crew are back again (after their Uniform 7″ and Wrench tape on our label) with somewhere around a projected 25 songs to produce their first full length LP. This one won't be out until later in 2014. TLAL
TLAL107 – Impulse – TBA 7″
Cali hardcore band who came out of nowhere produced my favorite EP of 2013. Mixture of 80's NY hardcore sound and fast powerviolence/punk sound. Couldn't be more excited for this.


Represses for 2014
TLAL57 – Sidetracked – Uniform 7″
TLAL64 – ACxDC – He Had It Coming/Second Coming gatefold 2×7″ (pink vinyl)
TLAL64 – ACxDC – Second Coming 7″ (green vinyl)
TLAL66 – Curmudgeon – s/t 7″ (gray vinyl)
TLAL92 – ACxDC / Sex Prisoner / Magnum Force – split 10″ (updating packaging, ?? color vinyl)
Comments
comments