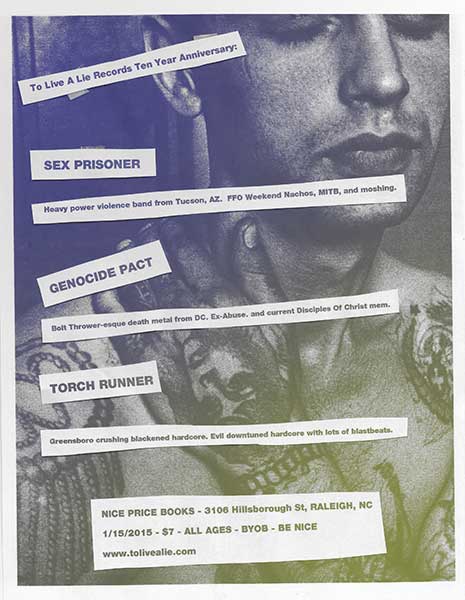 Sex Prisoner
Heavy powerviolence band from Tucson, AZ. They played TLAL Fest last year and made the front of the Indy. FFO Weekend Nachos, MITB, and moshing.
Genocide Pact
Bolt Thrower-esque death metal from featuring ex-Raleigh NC resident Connor Donnegan and members of the DC grind band Disciples of Christ.
Torch Runner
Greensboro crushing blackened hardcore band with a brand new release on Southern Lord. Evil downtuned hardcore with lots of blastbeats.
Nice Price Books, 3106 Hillsborough St, Raleigh, NC
1/15/2015 – 9PM – $7 – ALL AGES – BYOB – BE NICE
Comments
comments