Impulse – Backbreaker 7″

Impulse are back with their sophomore EP dripping with scathing fast powerviolence mixed with pissed youth crew style hardcore. Formed in high school nine years ago the band pumped out pummeling powerviolence and slowly honed their sound and incorporated 80's and 90's style hardcore to round out their perfect style of stop and start powerviolence. This EP is the band at the top of their game and is easily up there with the top releases on TLAL such as SEX PRISONER, SIDETRACKED, and XBRAINIAX. The band mixes old Revelation-style (YOUTH OF TODAY, WARZONE, UNIFORM CHOICE) with both new and old powerviolence (INFEST, CHARLES BRONSON, SPAZZ, NO COMMENT). I cannot stop recommending this band, this is THE TLAL sound, a complete must have… once you hear one song from this band you will be hooked.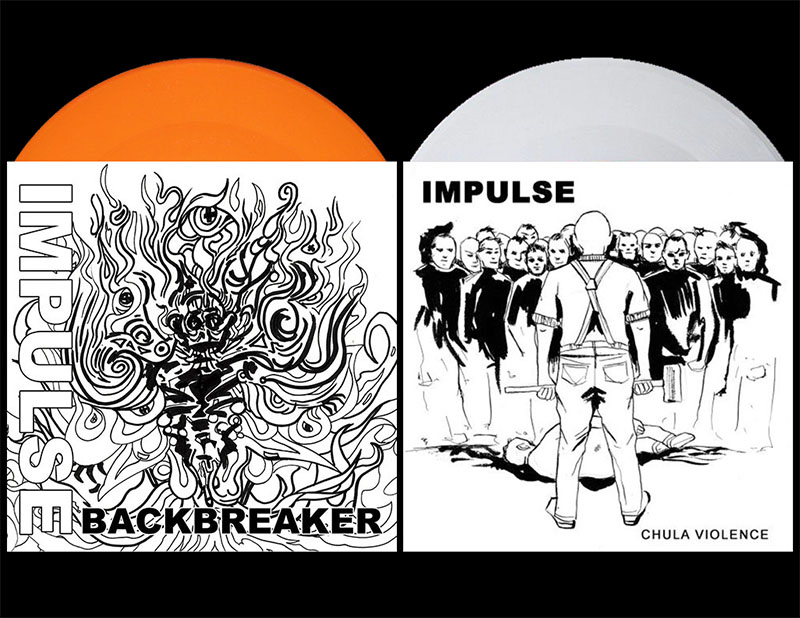 Get both Impulse EPs for a limited time for the same price at the top of this list: Buy here now


TLALX – Ten Years Of Running a DIY Hardcore Punk Label Zine

TLALX is a sixty-two page retrospective of the ten plus years of existence of To Live A Lie Records. The zine, almost a mini book, is broken into a few different sections. In the first section Will Butler provides a series of vignettes detailing the early years along. A bulk of the zine includes classic interviews from BACKSLIDER, SICK/TIRED, HUMMINGBIRD OF DEATH, BEARTRAP, DEATHRATS, ACxDC, and SIXBREWBANTHA. Following that are photos of friends and TLAL love over the years, a catalog of TLAL tattoos, and of course some great vinyl pics. Last are reflections on past releases by artists who worked with the label including Lucas Korte of XBRAINIAX, Matt Gauck the label go-to artguy, Jay Tichy from SIDETRACKED, and last is an amazing story of the ARCHAGATHUS Canadian Horse cover photoshoot by Dan Ryckman. This magazine is the first physical documentation of the history of TLAL unless you include the hundred plus releases that have come out on To Live A Lie. It really gives you insight of a ten year journey of a DIY record label.
Also available bundled with Fastcore Photos for cheap: Buy here now


New in the distro
TLAL Hat here: Buy here now


New in distro from Not Normal Tapes:
Big Zit – Electric Zit 7″
Crude Humor – Jeri's Grill EP tape
Curmudgeon – Amygdala 12″
Menthol – Plastic Garden 7″
Permanent Ruin – San Jose 7″
Poison Planet – Boycott Everything LP
Side FX – Demo tape
Sin Motivo – Laberintos b/w Tierra Del Deseo 7″
V/A – Bughouse I Mix tape
V/A – Not Normal Presents… Welcome To 2013 LP
Buy here now


New in distro from Bad Teeth Records:
Bent Life – Cheat Death 7″
Draize – Self Titled 7″
Full Of Hell – Amber Mote In The Black Vault 7″
Spine – Deny 7″
Spine – Time Has Gone LP
V/A – Wake Up Dead Volume 1 7″
Buy here now


Coming up…
Big announcement coming Tuesday, be prepared.
Comments
comments