Hey all,
It's been an insane 2022. We have been pushing releases through as fast as we can and obviously the Spy LP was a huge push to get into hands a few months back. It was a huge success and a second pressing has been queued up. We also did a run of promotional posters. The fourth press of Service Weapon has almost sold through and we are revving up to have a fifth press. A CD version of Habitual Offender is in hand and is great to listen to full blast in the car, plus its professionally replicated as TLAL doesn't do CD-R duplicated CDs (other than our old sampler CDs). We are also spooling up to do some shirts and banners for the band.
The TLAL Discord is my favorite place to go and talk these days, please head over for some great conversations – https://discord.gg/bB3nEaCJ5t
Peace Test LP flew off the shelves and into hands, as did the NoComply discog LP and the new Backslider full length LP.
Also totally fresh and new in is the Nashgul / Teething – split LP which is an amazing 200 gram picture disc of these epic Brazilian grindcore bands. Hot on its heels is the almost sold out Obsolete Man – Glory Be To The Bomb CS.
Not old but less fresh than the above two coming out in the last week are No Comply / They Live – split 5″, Deliriant Nerve – Post Collapse Cannibal Fantasy CS, and Chulo – Global Grindcore Alliance Vol 2.0 2021 Live CS. The NxC/TL split is awesome pv, DN is new grindcore from some Needle members, and Chulo you know as a great fast hc from Brazil
I don't think I've officially announced this anymore but TLAL is very excited to exclusively license the  Prayer For Cleansing – The Rain In Endless Fall LP from Tribunal Records. While metalcore is in my blood from growing up in Winston-Salem and going to shows at Pablo's/533 Uprisings, not a lot of the music comes through in the label. Here is my chance to do a high quality reissue of one of the bands that meant so much to me growing up. We have taken the original mix and had Nick Townsend do his amazing work to give the release the bigger sound it deserves. This one is being pressed in Belgium and is a long way off in the release timeline but be prepared because this one rips.
I went and saw the last Joy show in my hometown. Wish the best to them and still have a few of their LPs bumping around looking for homes.
Lastly, I know I've been bad at posting here but it's been an insane and hectic 2022. Our friends who we distribute at 625 have a big release schedule in addition to ours including the Stockholm Syndrome – Death Watch LP, Suffering Mind – Lifeless LP, and a few others. Make sure to lurk Preorders/New Releases in the store for the freshest releases.
Stay safe y'all. Oh one last thing, have one show on the docket in Raleigh at The Pour House . Tickets available here.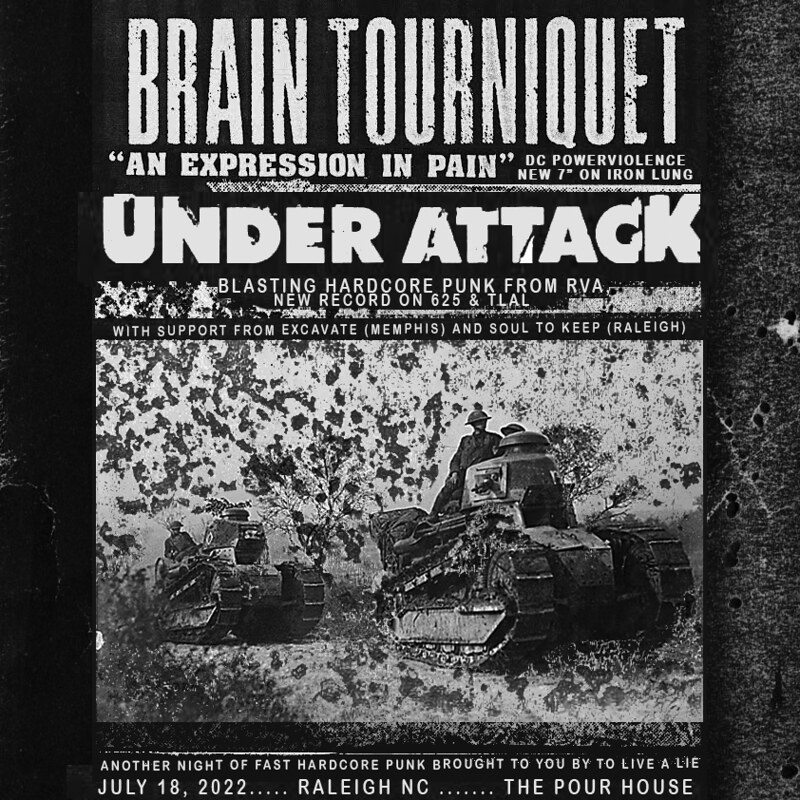 Comments
comments